Allied Chiropractic was started in 2003 with the vision of bringing high quality care with a friendly atmosphere to downtown Hillsboro. We believe in teamwork between a doctor and a patient. Because chiropractic is drugless and non-surgical, patients have a safe and effective way of caring for their body. We're committed to providing a comfortable office experience with modern equipment and friendly staff. Our extended office hours and status as an "in-network provider" make sense for busy and budget conscious patients.
We also believe that everybody has the right to be healthy and that the body has the capacity to heal itself when it is allowed to. Instead of covering symptoms with medicines or resorting to invasive options, we feel chiropractic is a good first choice for someone who is looking to improve their health or get rid of pain.
Graduate of Palmer West in San Jose, CA. Dr. Silva specialzies in sports injures and family care.
[Read More]
Graduate of University of Western States. Dr. Dooher specializes in sports injuries.
[Read More]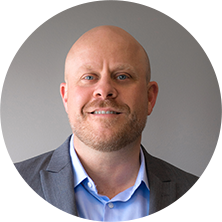 Graduate of Logan College of Chiropractic in St. Louis, MO. Dr. Kollar specializes in auto injuries and family care.
[Read More]
Nutrition and Massage Therapy compliment and enhance your Chiropractic care. Our Licensed Massage Therapists and Nutritionist will work with you to achieve a pain free and healthy lifestyle. Treatments are customized to the unique needs of each individual. Our massage therapists are trained in over a dozen modalities to accomodate everything form relaxation to medical massage.
Welcome to Allied Chiropractic. We strive to provide all available insurance options for our patients and are contracted with 99% of the insurance companies. Most plans contain chiropractic care benefits and our staff can contact your insurance company and verify your chiropractic and massage benefits for you. Allied Chiropractic works with several types of insurance, including personal insurance, auto accident insurance, and worker's compensation for workplace injuries. Dont have insurance? We have a time of service discount for patients that are self pay. Our care is affordable, so call today!
[READ MORE]
SCHEDULE AN APPOINTMENT TODAY
At Allied Chiropractic, we want scheduling an appointment to be as convenient and easy as possible. Please click the Make Appointment button to start scheduling your appointment today. We will respond via email confirming your appointment time. Also, feel free to call us directly at 503 681-8125 if you would like a faster response or have additional questions.